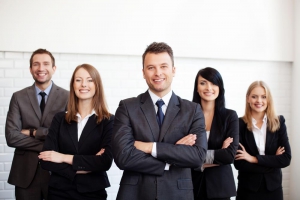 Pay Equity Compliance Consulting
Pay equity is equal pay for work of equal or comparable value. The Pay Equity Act was made law to narrow the portion of the wage gap that exists between women's and men's wages that was due to the undervaluing of work traditionally done by women.
The law requires the value of jobs usually done by women be compared to the value of jobs usually done by men. Female jobs, which are found to be of equal or comparable value to male jobs, must be paid at least the same.
The original Pay Equity Act was passed in 1987 and became effective on January 1, 1988. The legislation impacts most private and public sector employers with 10 or more employees.
Our consultants have in depth experience in evaluating the compliance status of organizations in both the private and public sectors. We've assisted employers in updating and developing pay equity plans for both non-unionized and unionized employee groups. Our consultants have worked closely with the Ontario Pay Equity Commission's Review Services Branch and the Review Officers assigned to monitor compliance. The following is a list of some of the pay equity related consulting services we offer:
Find Out More About Doreen
Highly Specialized Pay Equity Services
– Develop pay equity plans for employers who have never done pay equity, new employers, merged employers, and employers who have experienced, "changed circumstances" under the Ontario Pay Equity Act
– Lead, facilitate or provide advice in pay equity negotiations with unions
– Provide representation during discussions with Pay Equity Review Officers
– Act as an objective third party mediator in compensation, job evaluation or pay equity
* Doreen Lurie is one of our Senior Consultants, and is also a former Senior Review Officer from the Ontario Pay Equity Commission
Find Out More About Doreen
If you would like to discuss anything pay equity related, arrange for HCI to conduct a complimentary pay equity compliance status review or for more information about any of our services, please contact us by phone or email. Alternatively, enter your information on the right and fill out our simple interactive Pay Equity Assessment. Once, we receive and review your submission, we will send you a complimentary Pay Equity Audit.
HCI (Human Capital Investment) Consulting Inc.
Kitchener, Ontario
[email protected] | 1.800.470.9018
Would You Like More Information?
Would You Like to Receive a FREE Pay Equity Audit and Assessment?
Ask Our Experts
Helping Clients Comply with Provincial Pay Equity Legislation
HCI Consultants have over 35 years of combined experience assisting clients in the public and private sector with their pay equity obligations.
Ask Our Experts